Hello, Per.
Posted on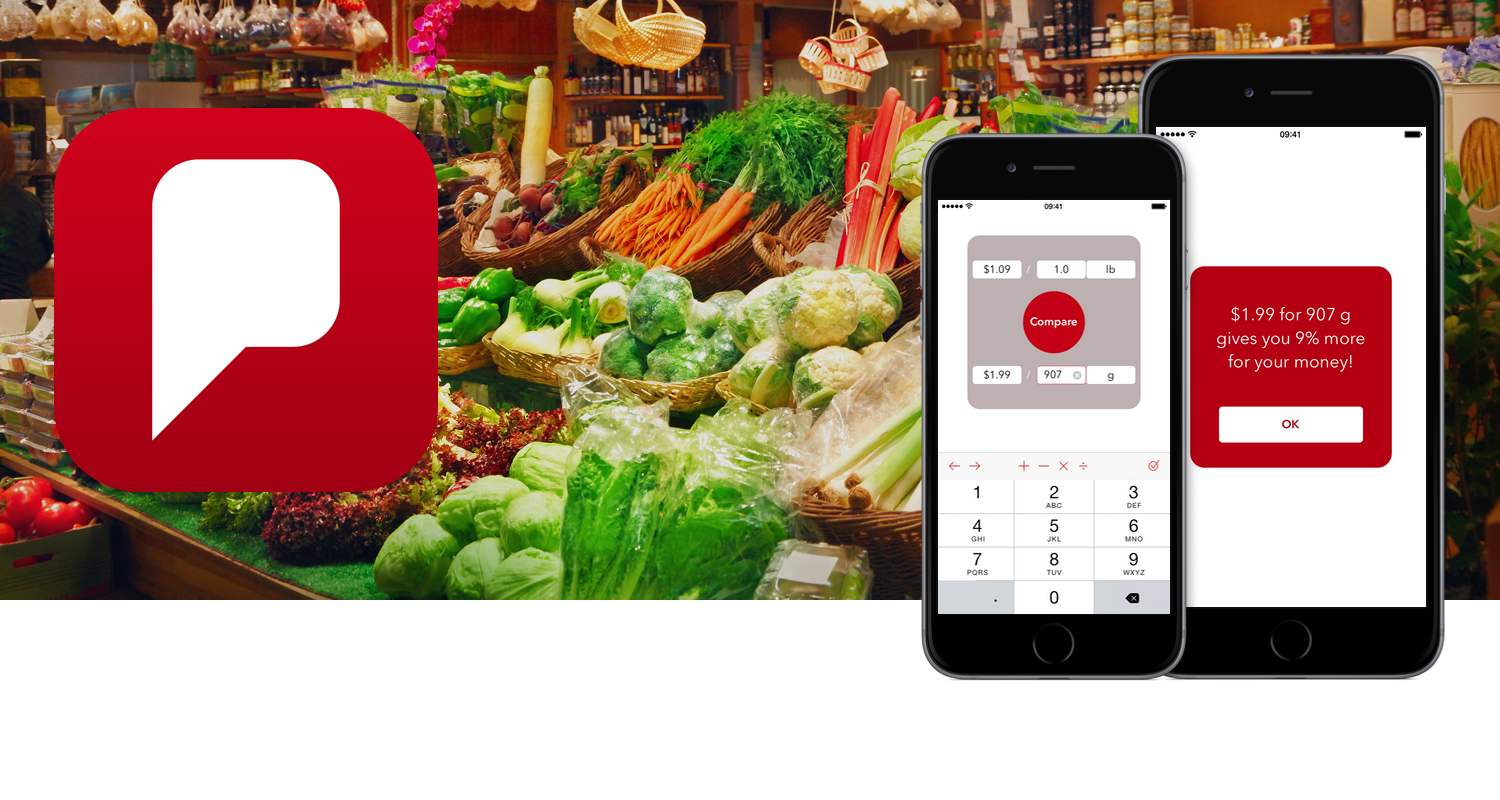 ---
Pop quiz, hotshot: you're in produce section at the supermarket, and you need carrots for tonight's dinner.
Raw carrots are $1.09 per pound. Washed baby carrots are $1.99 for 907 grams.
What do you do?
WHAT DO YOU DO?
---
Per was created to answer exactly that question. It was inspired by my wife, who literally turned to me at the grocery store and said,
"You should write an app that tells me which of these options is a better deal. Also, you're very handsome, and have a fantastic sense of humour."
Flattery being my weakness, work began. Three months later, I'm happy to say: Per is now available on the App Store.
Sure, you can use any calculator to compare unit price, but Per adds a few neat little features for your comparison-shopping pleasure:
Convert between units: Just tell Per what units each options is in, and it'll sort out the conversion for you. Easy.
Enter math directly: No need to do math in your head or switch over to other apps. Use Per's math toolbar and let it do the calculation for you.
Know how good the deal is: Per tells you just how much more you're getting for your money, so that you can decide if it's worth the purchase.
Download Per now, shop smarter, and save money. I think you'll love it.
---
Filed under: per